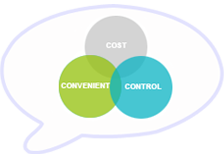 Introduction
Founded in 2011, the Research – Development and Testing Department (referred to as R&D) is the leading department in the research achievements and applications of new technologies of the BMT Construction & Investment J.S.C. in particular, and of the road construction field in our country in general. Just over 2 years, R & D has researched and successfully tested many new products and technologies, typically BMT-ATR modified bitumen, hot mix asphalt using BMT-ATR, hot mix recycling in plant, stone mastic asphalt (SMA), high strength asphalt concrete, etc. In addition, R&D also researches and applies many new testing methods to simulate the nature of the material, and control them more precisely.
R&D experts is a team of talent, qualified and skilled Doctors, Masters, professional engineers graduated from various prestige universities in our country and abroad. Besides, R&D is fully equipped with modern and high precision laboratory apparatus imported from the U.S. and Europe.
Current R & D perform the following functions:
Research and Development Division: researches and produces new products, creates new technologies, and finds new solutions to continually improve and develop scientific – technical field.
+ Bitumen Division: researches to modify and improve binders in road construction;
+ Material Division: researches to improve materials for road construction;
+ Asphalt Division: researches and applies new asphalt products and similar materials for road pavements;
+ Structural mechanical Division: researches various solutions and models to optimize forecast and testing of product quality.
Testing Division: performs function of testing and estimating the quality of raw materials, manufactured products and road construction projects.